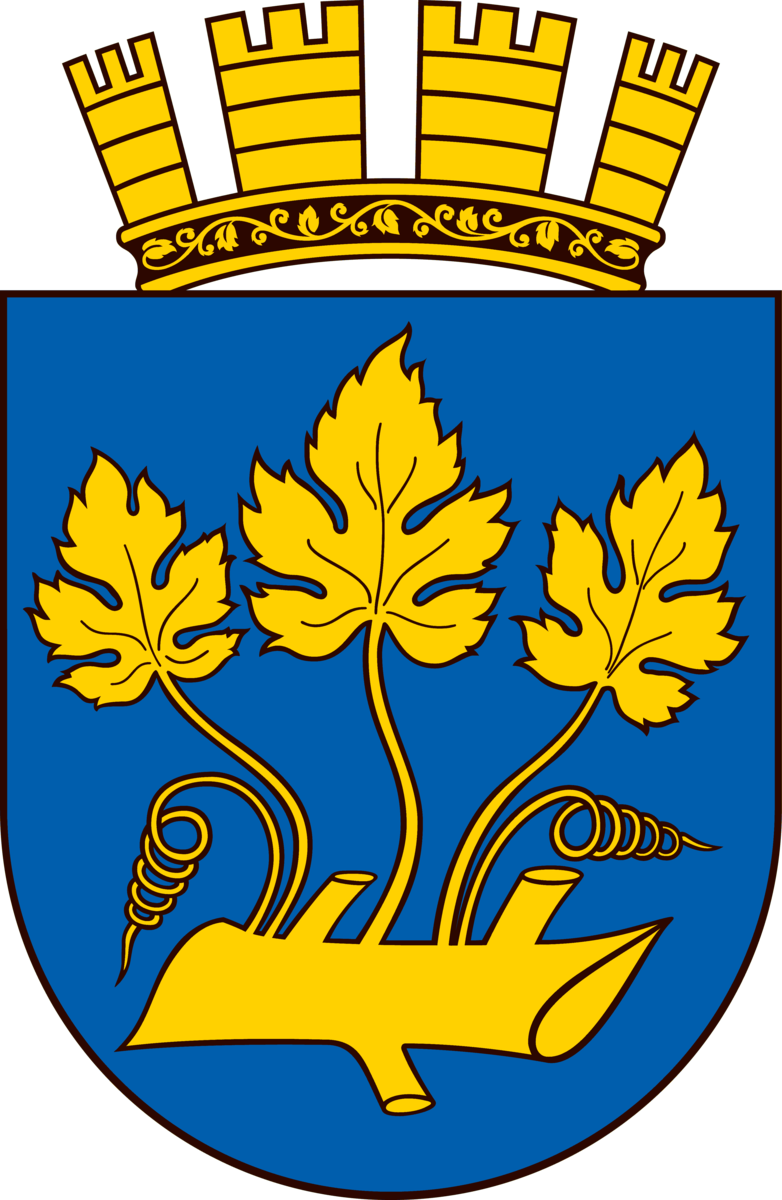 "Vi kommer sent, men vi kommer godt"


- fra Alexander l. Kiellands roman "Garman og Worse



Midt i Stavanger sentrum ligger Domkirken som ble bygget 1100-1150. Stavanger bispedømme ble opprettet i 1125, et år som også regnes som året for Stavanger bys grunnleggelse.


- In the middle of Stavanger city center lies the Cathedral which was built 1100-1150. Stavanger Diocese was created in 1125, a year that is also considered the year of the founding of Stavanger City.



Næringshistorisk er Stavanger kjent for fiskeri, sjøfart, hermetikk og olje.


-In historical terms, the city is known for fishing, shipping, canning and oil.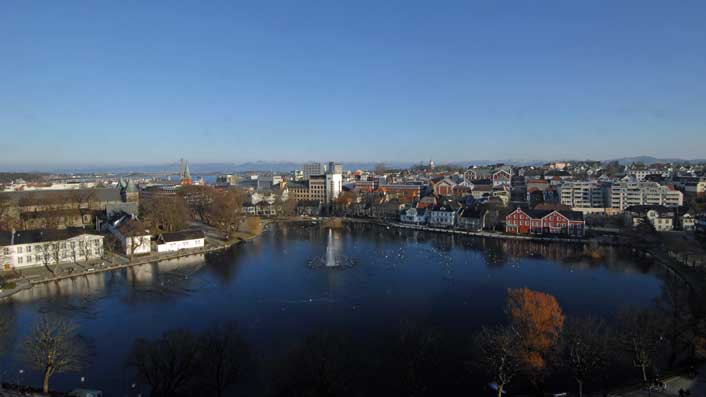 Sentralt i sentrum ligger Breiavatnet, eller Bredevannet som man også kaller det. Domkirken til venstre.


- Centrally located in the city center is Breiavatnet, or Bredevannet as it is also called. The cathedral on the left.



Navnet Stavanger sies å komme fra norrønt Stafangr, sammensatt av stafr, som betyr stav, og angr, som betyr fjord.
- The name Stavanger is said to come from northern Stafangr, composed of "stafr", which means stake, and "angr", which means fjord.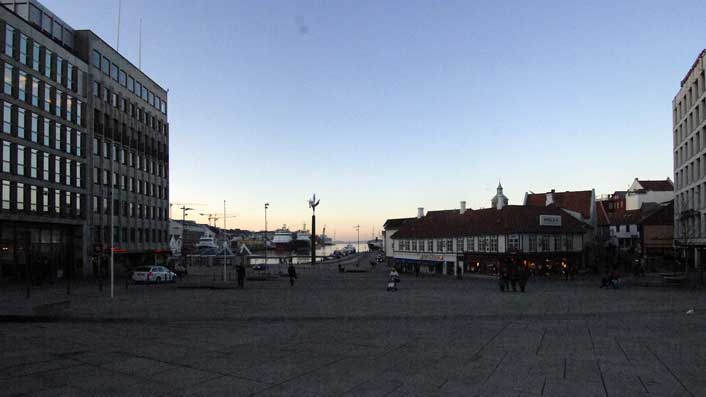 Fra torget: Vågen, som skal være opphavet til bynavnet, sees midt i bildet bak Arnold Hauklands sjøfartsmonumnent fra 1967, populært kallet "Regå.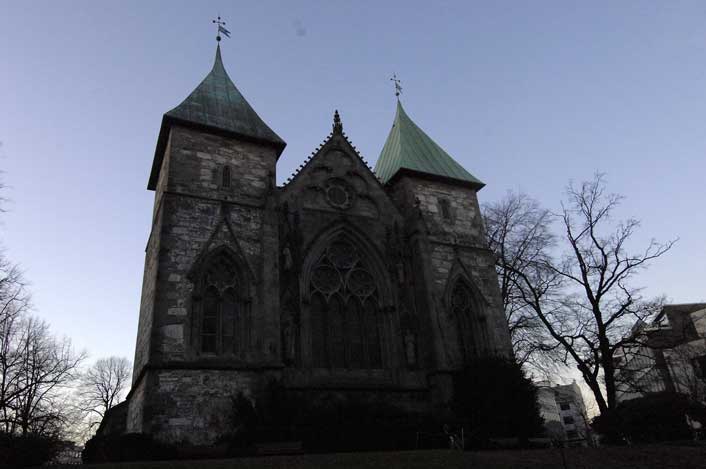 Stavanger domkirke fra 1100-tallet, bygget i en tid med stilendring. Derfor er kirkeskipet romansk (rundbuet), mens koret og våpenhuset er gotisk (spissbuet)
- Stavanger Cathedral from the 1100s, built in an era of architectural style change. Therefore, the church ship is Roman (round arch style), while the choir and porch are Gothic (pointed arch style).. Therefore, the church ship is Roman (round arch style), while the choir and porch are Gothic (pointed arch style).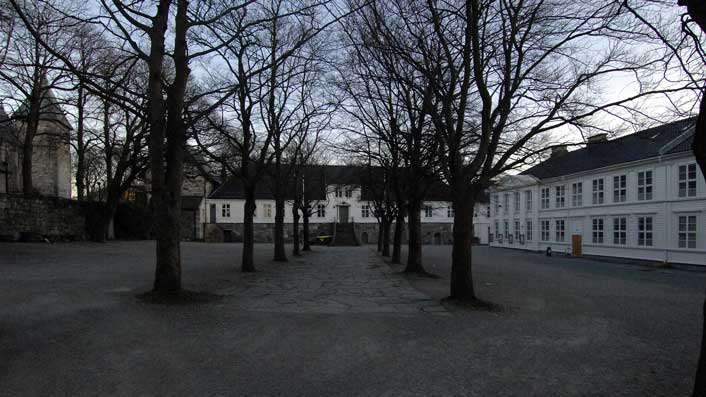 Stavanger katedralskole (Kongsgård) bygget som bispebolig i middelalderen, men har hatt vedlig mange funskjoner oppaver i tidene.

Hovedbygningen har etter reformasjonen vært brukt som embetsbolig for lensherrer og amtmenn. Stavanger offentlige skole ble grunnlagt i 1824 og den første skoledagen var 26. november 1826, som regnes som skolens fødselsdag.
- Stavanger cathedral school (Kongsgård) built as a bishopric in the Middle Ages, but has had many functions in the past.
After the Reformation, the main building has been used as a residence for sheriffs and county officials. Stavanger Public School was founded in 1824 and the first day of school was November 26, 1826, which is considered the school's birthday.

Kjente personer som har gått der er i utvalg:
Alexander Kielland, Sigbjørn Obstfelder, Fartein Valen, Lyder Sagen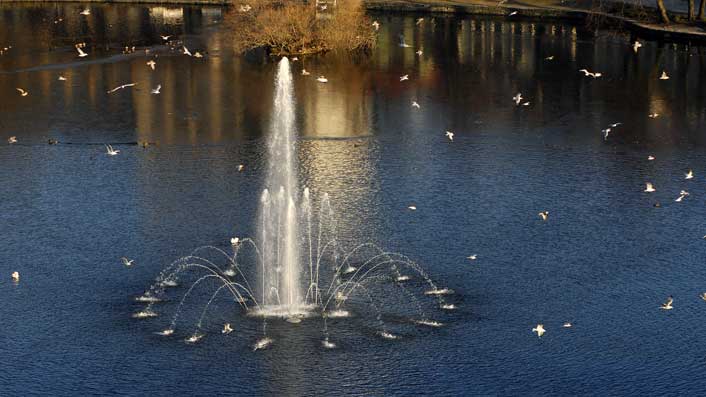 Valbergtårnet ligger rett ovenfor Skagenkaien som går langs østsiden av Vågen.
Det er et tidligere branntårn.

Tårnet ble bygget i årene 1850–1853 som utkikkstårn for byens vektere

Riksantikvaren skriver:
På Valberget har det vært vakt og utkikkstårn i hvert fall siden 1600-tallet. Det eksisterende tårnet sto ferdig i 1852, og var tilholdssted for byens vektere. Først i 1922 ble tårnvekterstillingene inndratt og brannvarslingen overtatt av branntelegrafer og det etter hvert utbygde telefonnettet.

Tårnet er bygget etter tegninger av Chr. H. Grosch, og er åttekantet i formen og bygget i hugget stein. Tårnet er drøye 26 meter høyt, og øverst er et spir i samme åttekantede form.

Valbergtårnet er et karakteristisk trekk i bybildet, og huser i dag et vektermuseum.
- The Valberget Tower is located just above Skagenkaien which runs along the east side of Vågen. It is a former fire tower.
The tower was built in the years 1850-1853 as a lookout tower for the city watchmen

The National Antiquarian writes:
At Valberget there have been watch and watch towers at least since the 17th century. The existing tower was completed in 1852 and was the abode of the city watchmen. It was not until 1922 that the tower weights were taken up and the fire alert was taken over by fire telegraphs and the telephone network gradually expanded.

The tower is built according to drawings by Chr. H. Grosch, and is octagonal in shape and built in carved stone. The tower is just over 26 meters high and at the top is a spire of the same octagonal shape.
The Valberget Tower is a characteristic feature of the cityscape, and today houses a weighing museum.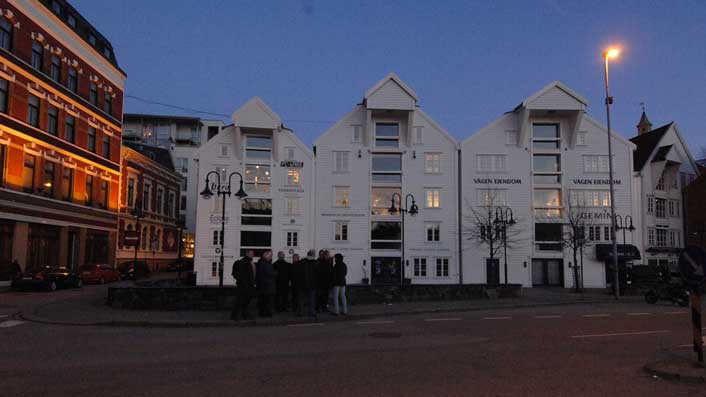 Gammelt og nytt på Skagenkaien. Victoria hotell til venstre. Og ved kai...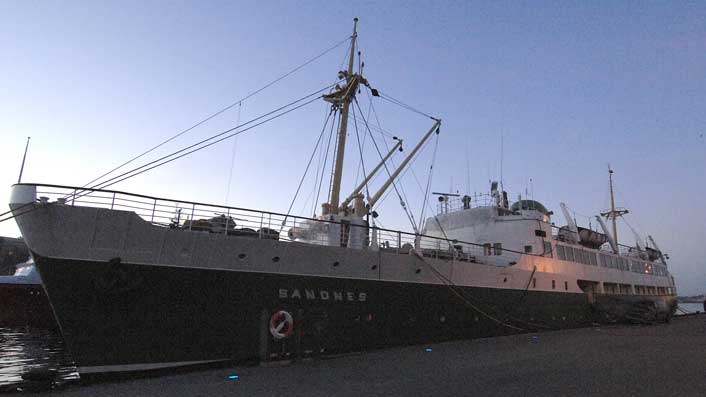 Det gamle nattruteskipet MS Sandnes, nå et veteranskip, er et av de vakreste og mest luksuriøse skipene som har gått på norskekysten i rutefart.

Mine "forfedre" jobbet der... Dvs min farfar var restauratør.



- The old night cruise ship MS Sandnes, now a veteran ship, is one of the most beautiful and luxurious ships that have gone on the Norwegian coast in scheduled shipping.




My "ancestors" worked there ... I mean, my grandfather was a restaurateur.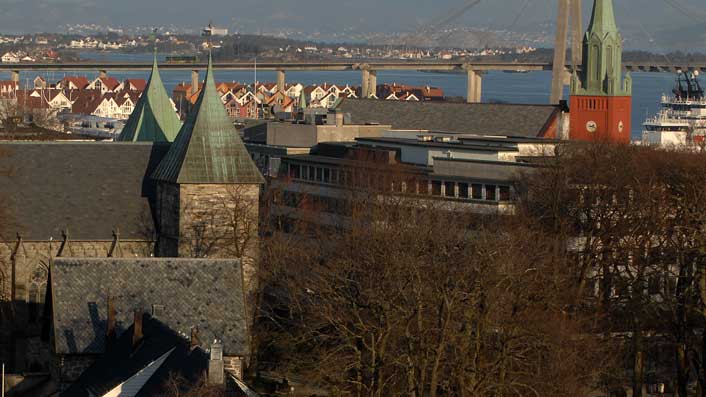 Spirene til Domkirken og Petrikirken, hvor jeg ble døpt i 1954 og konfirmert i 1968.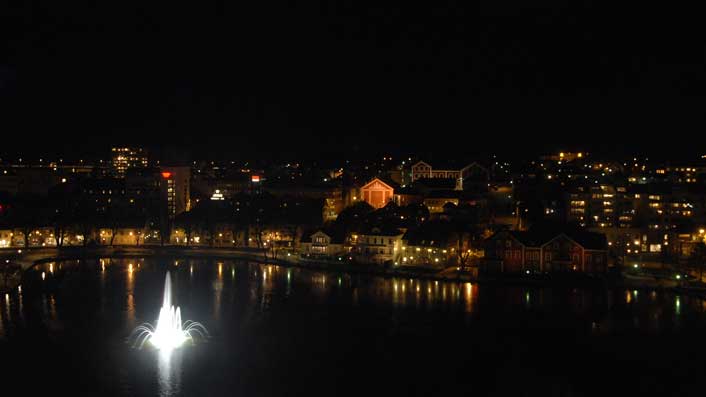 Breiavatnet nattestid.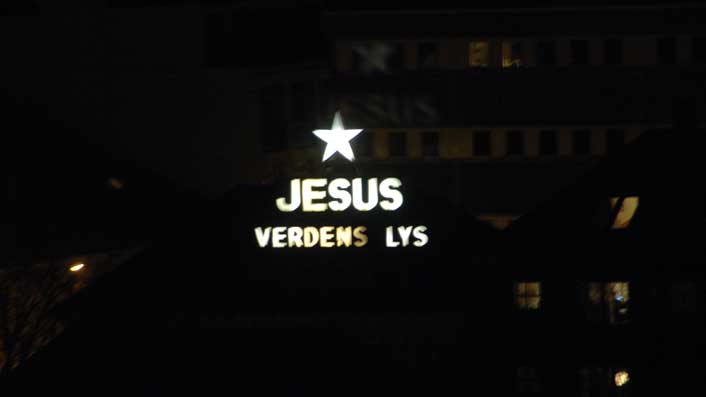 og en ikonisk lys-"reklame"