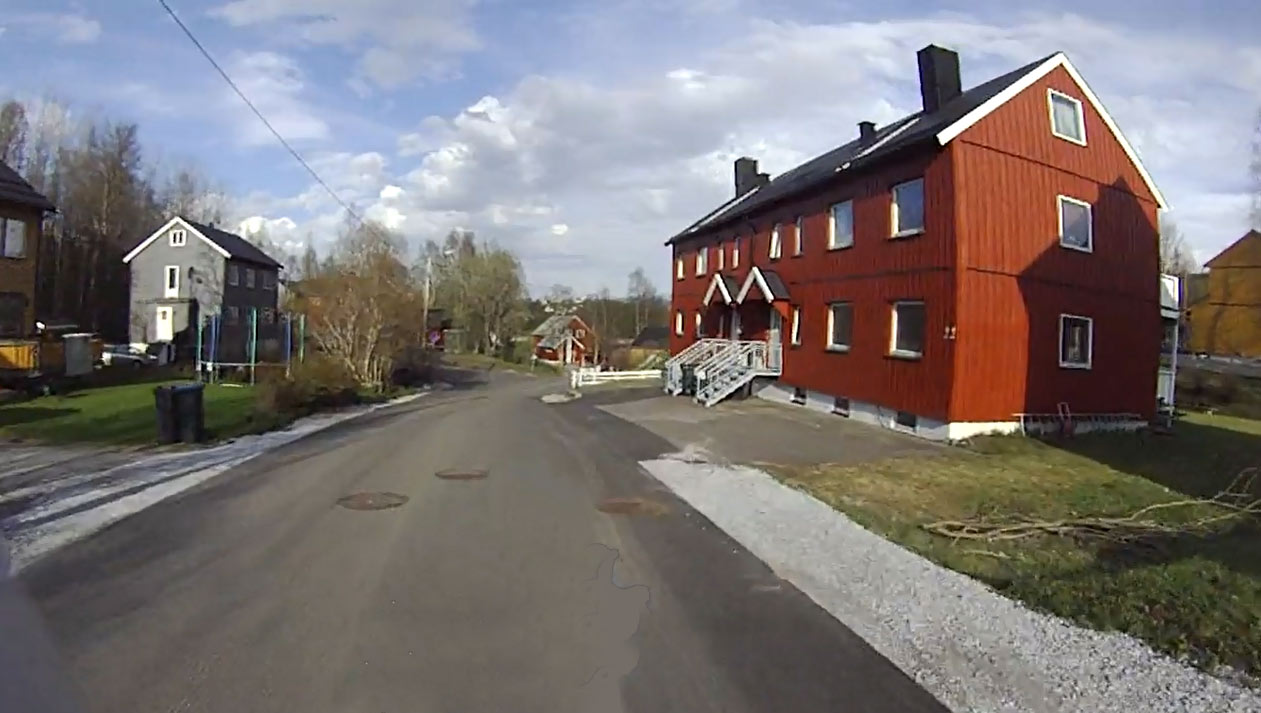 I lived in Revelvegen 3 in Mo i Rana, the red building to the right here, second floor
(picture form 2014).
Towards the horizon we can see Sweden. Or at least in the direction of Sweden
My primary school was Mo folkeskole (picture while building)
Mo Folkeskole was Norway's largest primary school with about 1400 pupils. This was in the 1960s, when the immigrants populated Mo in connection with the establishment of Norsk Jernverk.
Mo also had Norway's youngest population at this time.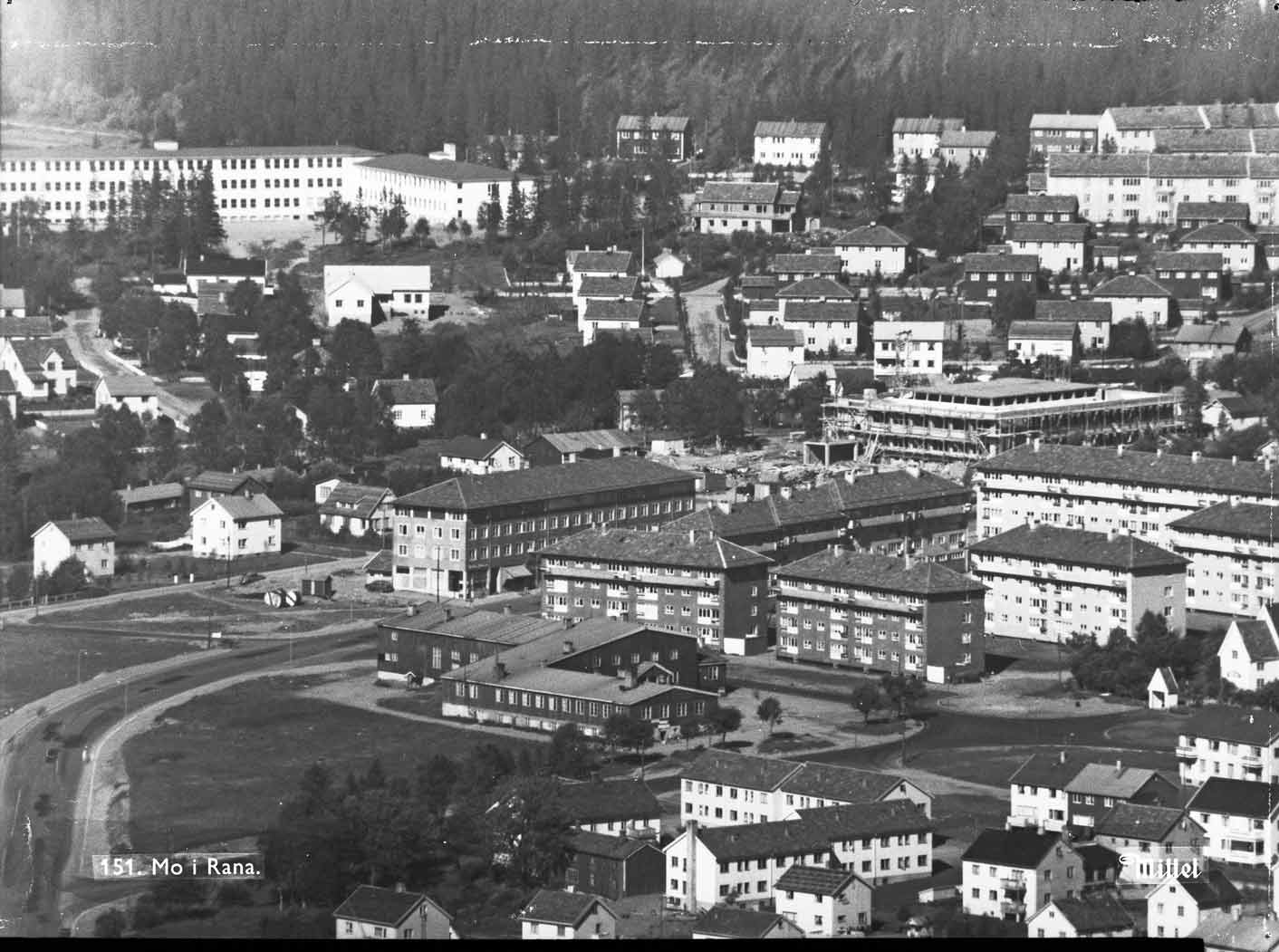 "Mid town" of Mo around 1958. The school up to the left and the church down to the right.
(Photo:Widerøe)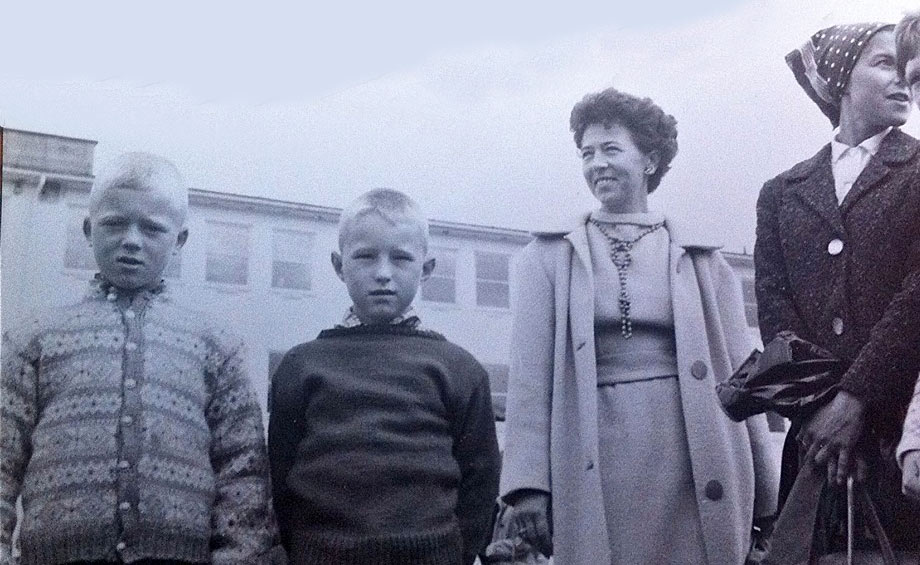 The first day at school. With my comrade Bjørn (to the left), me, my mother and Bjørn's mother
(Photo:Tor Jacobsen)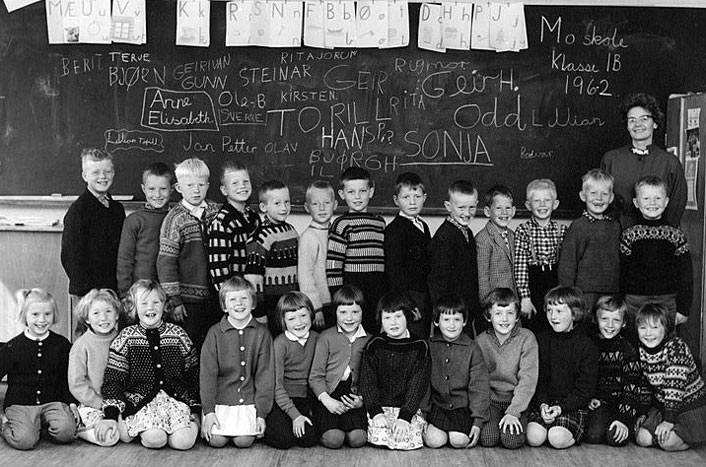 My class in 1962 (Photo:Tor Jacobsen)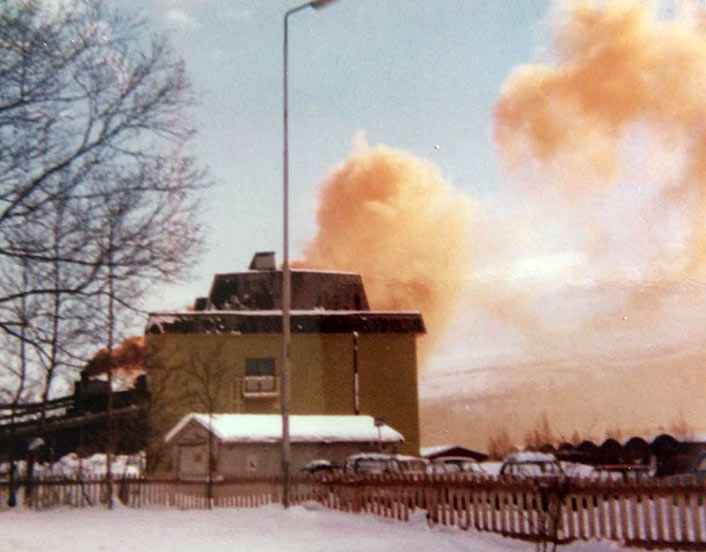 And a picture of the red smoke coming out from the ovens at Norsk Jernverk.
Mo i Rana is the administrative centre of the municipality of Rana in Nordland county.

In 1946 the Norwegian Parliament approved plans for the construction of an Iron mill in Norway. The Parliament selected Mo i Rana. A/S Norwegian Iron Work Company was established. In 1955, the first steel was produced to Norway and other countries. The construction of the iron works took nine years.

During this period the village of Mo i Rana was changed to an industrial city. People from all over the country moved to Mo i Rana in order to obtain work. The community needed homes for thousands of new residents. Construction of houses and residential blocks started immediately. It was also established electricity and water supply to the city. In 1930, the population was 1300 people, this increased to 7,000 in 1955. In 1978 The Iron Mill employed approximately 4,500 of the 25,000 town's inhabitants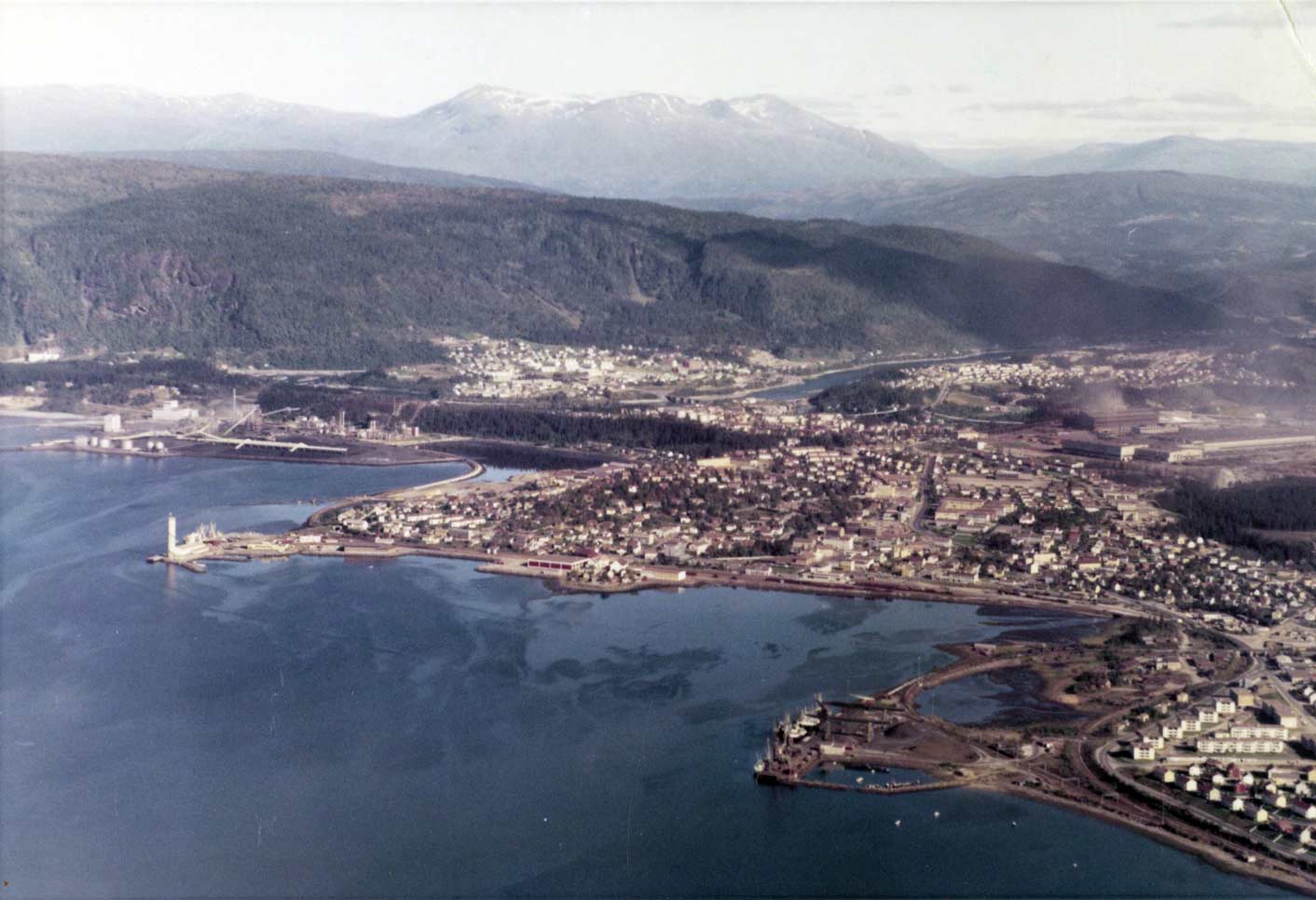 Moi Rana september 1968. I lived in the smoke area up right. (Photo:Widerøe)