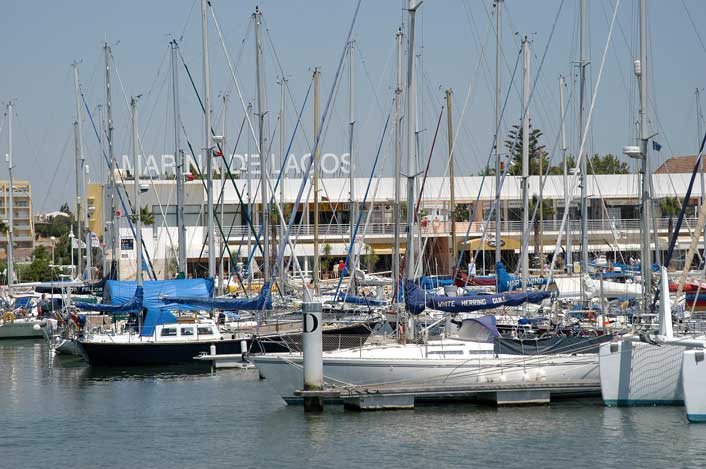 Lagos er endestasjon på jernbanen vestover fra Tunes.
Rett ved jernbanestasjonen ligger Lagos Marina. En Marina som sies å være en Portugals beste.

- Right beside the railwaystation you find the Lagos Marina. With a five anchor award.  The marina staff are helpful and friendly as are the authorities sharing the marina building.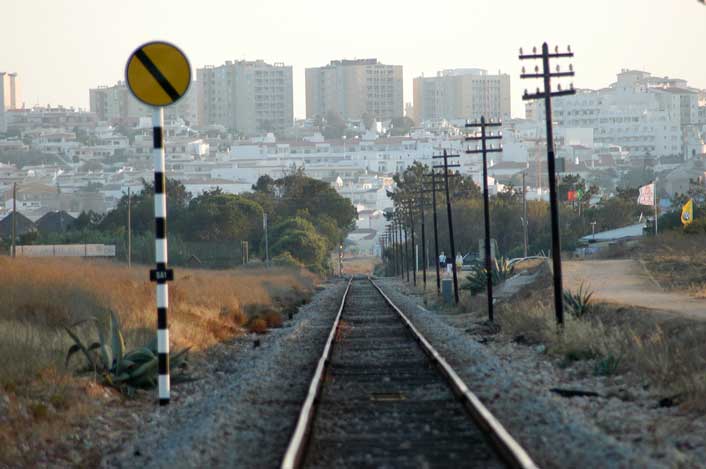 - Go west with the railway from Tunes.
And you will have to stop in Lagos.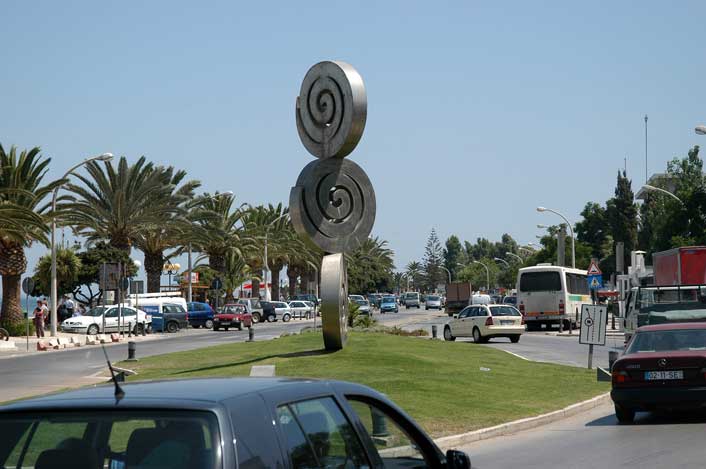 Og noen meter fra marianen og jernbanestasjonen, over en liten bro, så er du i sentrum av Lagos.
En by som har gitt navnet til hovedstaden i Nigeria

- and just over the little river you are in the center of Lagos

By the way: Lagos is the capitol of Nigeria. Lagos, Portugal, is the town it is named after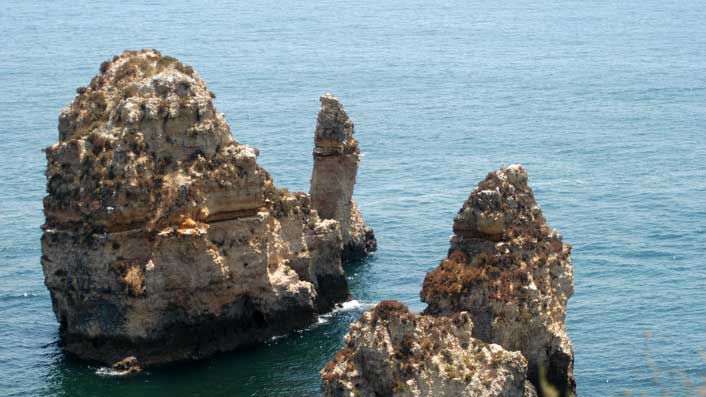 Og det obligatoriske bilde av de særegne klippene i Algarve er også en del av Lagos

Flere Lagos-bilder finner du her

- here is a picture of the Algarve-cliffs.
I feel it must be here

more pictures from Lagos you find here

.