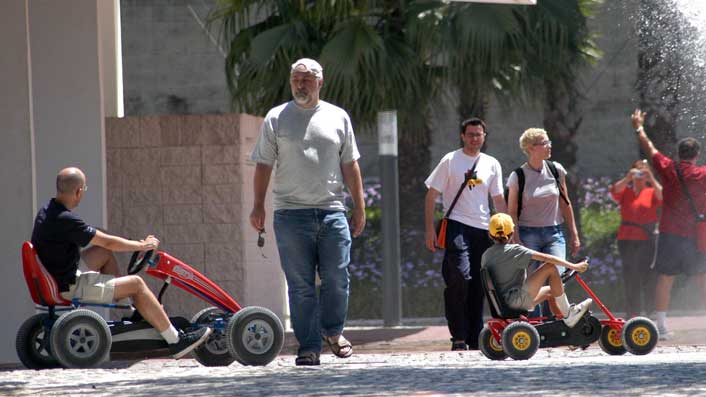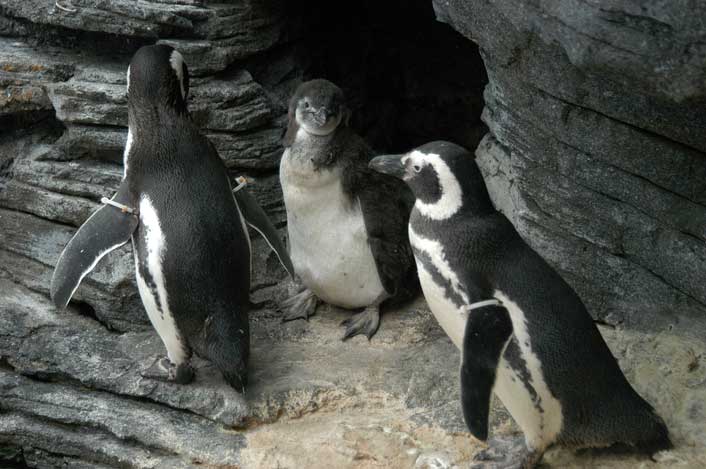 Her pingviner fra Antarktis.

- The Lisbon Oceanarium (the biggest aquarium in Europe) now lodges more than 16 thousand animals and about 450 species of plants, and draws the public´s attention to the need to preserve the environment in general and the oceans in particular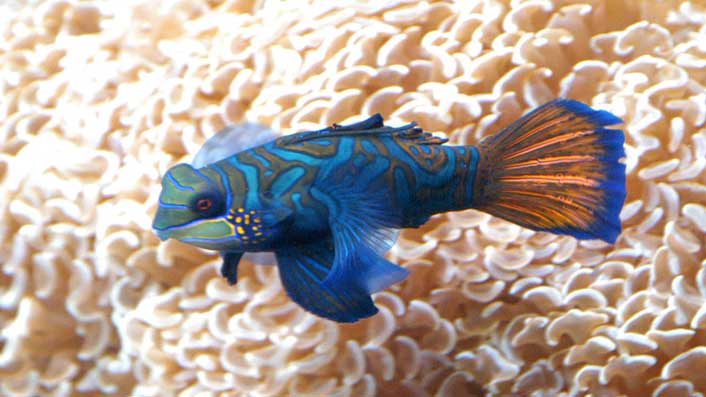 Livet nede i havet er fargerikt.
- fiskene
The life in the see is colourful.
- the fishes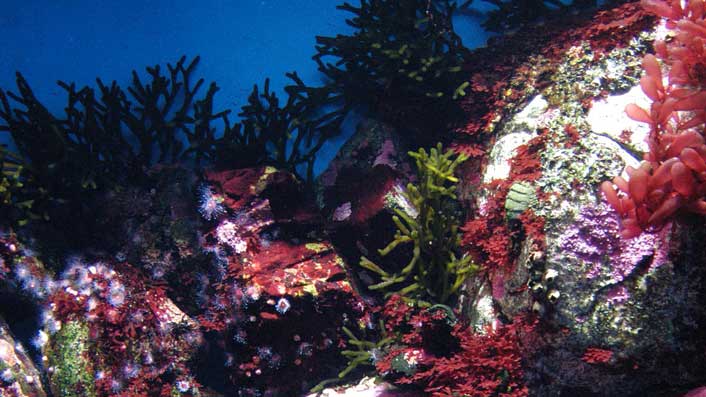 og steinene på bunnen
- and the rocks on the bottom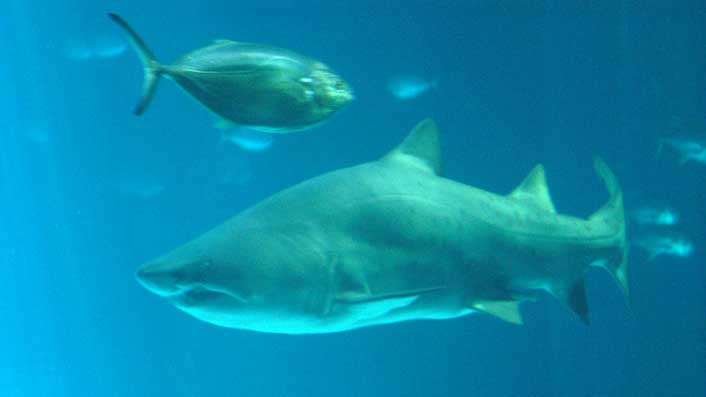 og fiskene er farlige (her en hai)
- the fishes seems dangerous. (a shark)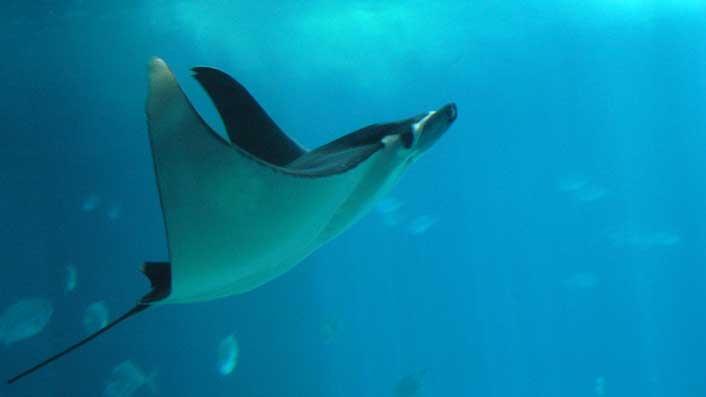 men lever fint sammen i dette akvariumet
- but are living together fine in this aquarium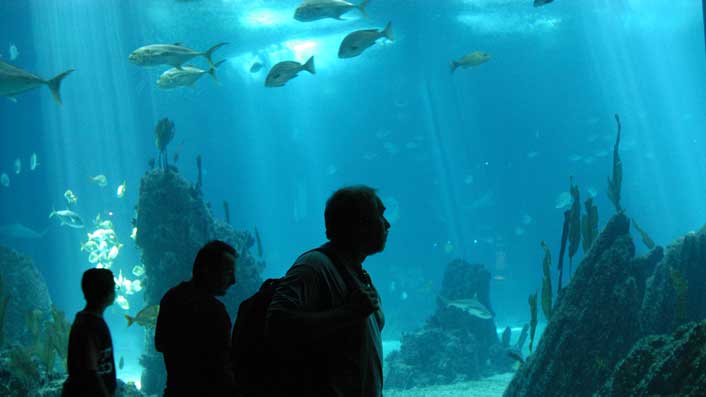 Og her vandrer jeg på bunnen!
Uten pustevansker.
Mer fra ocenariumet
- and here I am walking on the bottom of the see. Breathing freely.
More from the Oceanarium.
---