Pictures from Naxos og summer holidays in the Aegean Sea mostly have motives from sea, shore, old buildings, food and drinks.
We visit Naxos in september as a good autumn-holiday.
Here are some of my memories from a tour with good friends in 2018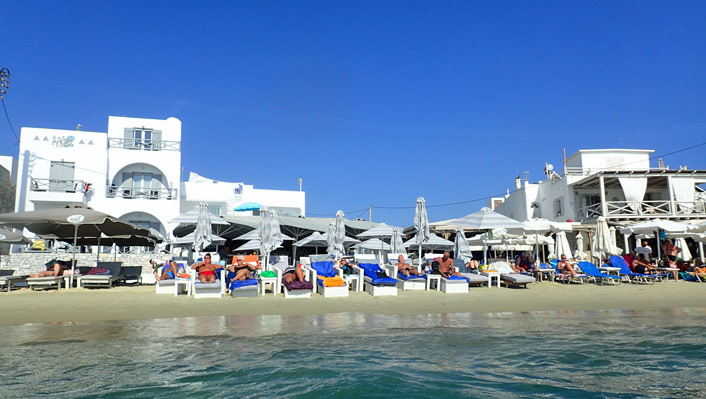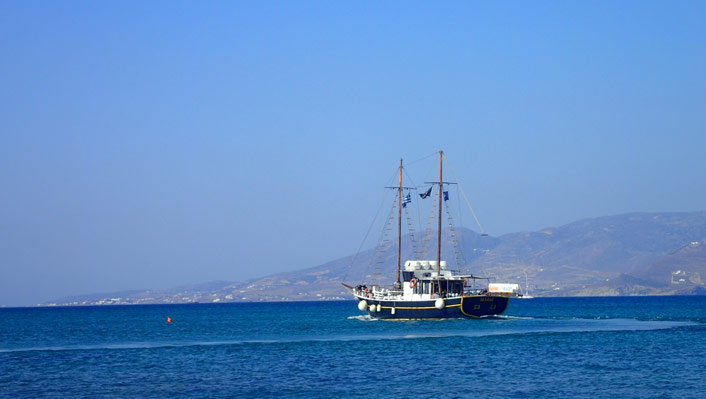 Kalimera! The vessel "Jason" is going on a morning cruise from Agia Anna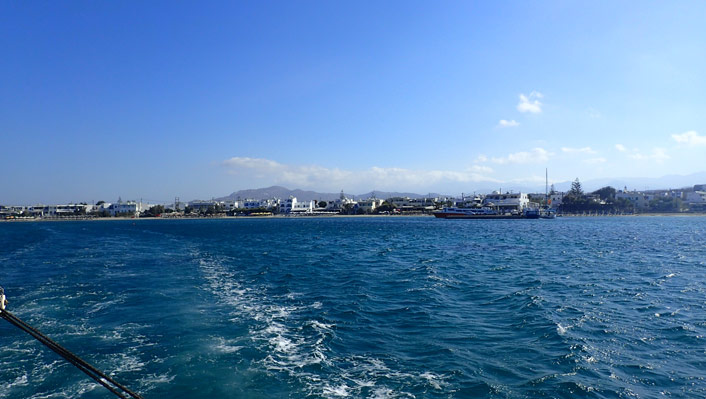 Nice day in spite of wind, leaving Agia Anna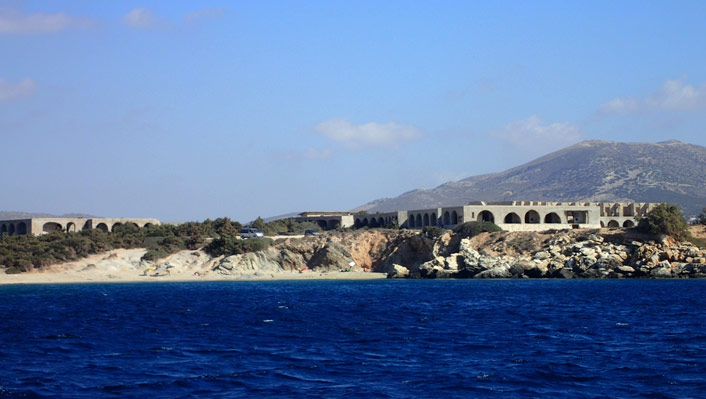 Passing Alyko Beach - the abandoned hotel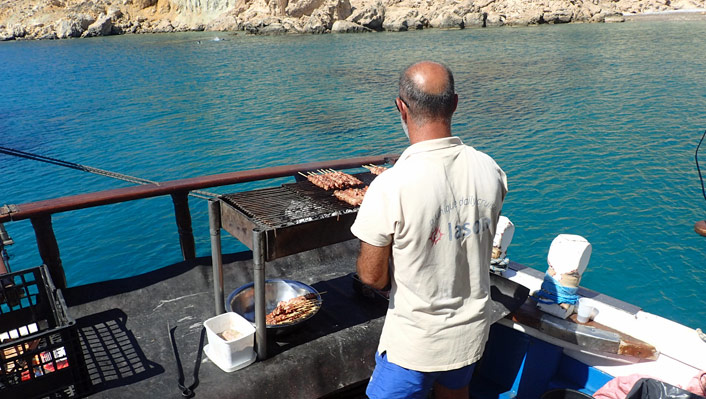 With a nice boat-trip and a good lunch made and served on the deck
it was an enjoyable day at sea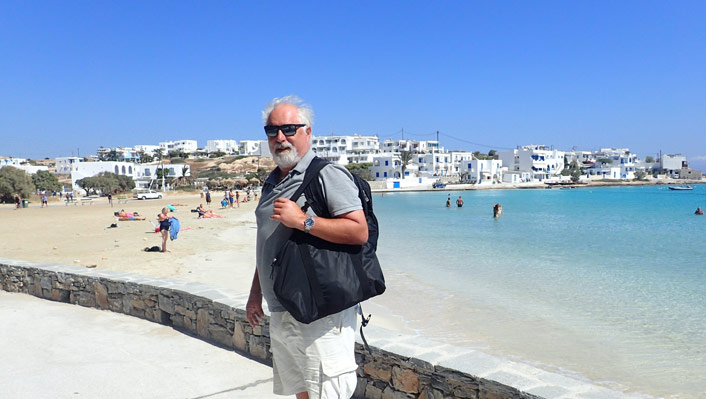 with a short stop at Koufonisia.
The abondoned hotel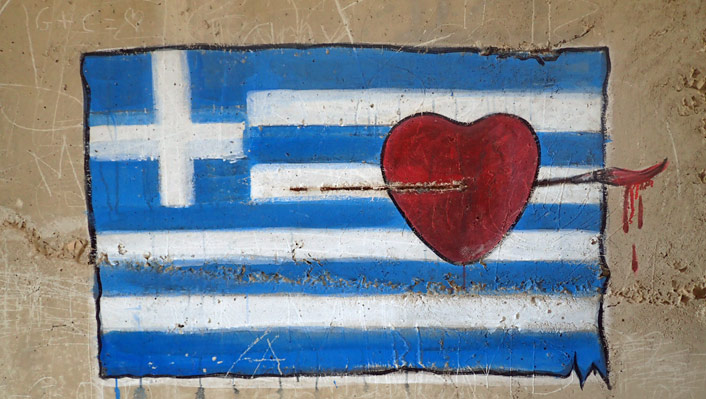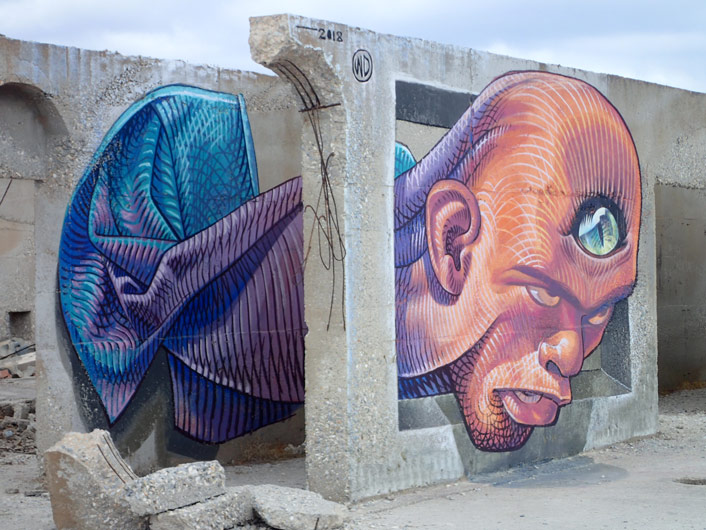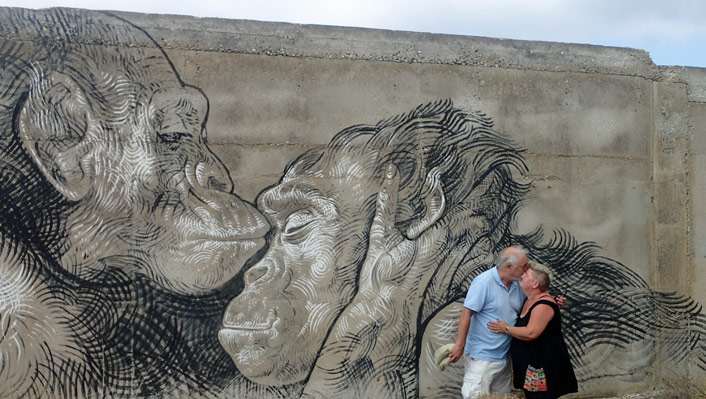 Wallpaintings at Alyko Beach - the abandoned hotel.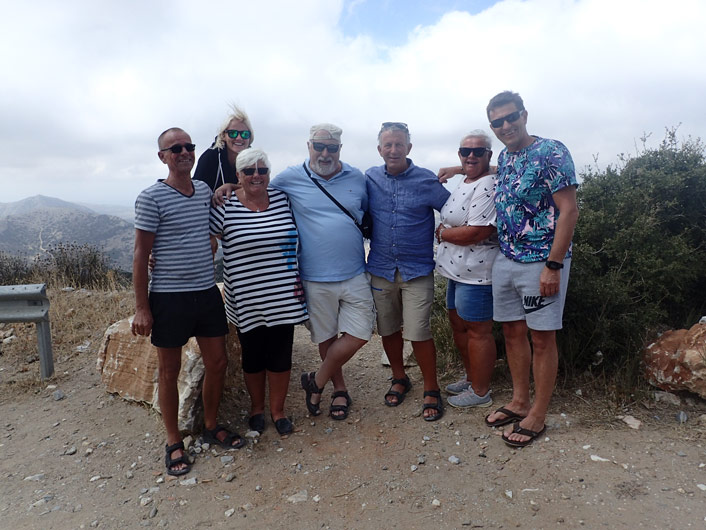 Car trip to Koronos, on the east side of the island. Here a mountain view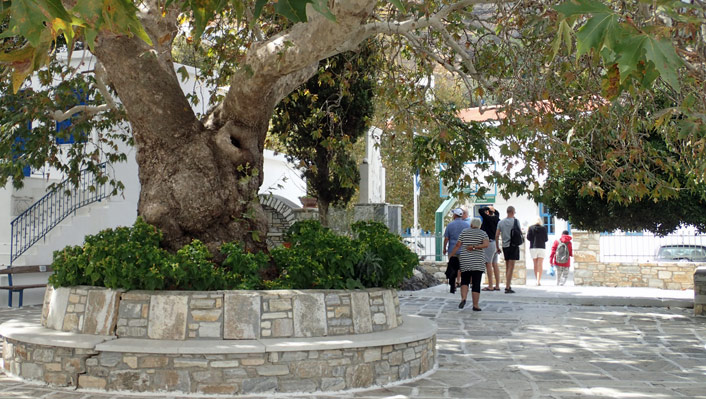 An old living tree in Apeiranthus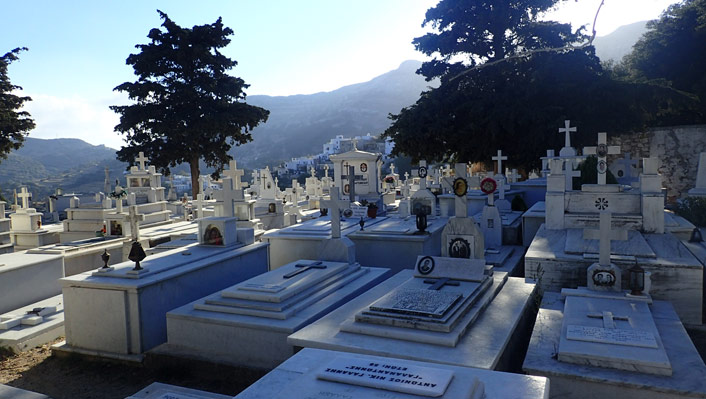 A mountain cemetary, Apeiranthus
'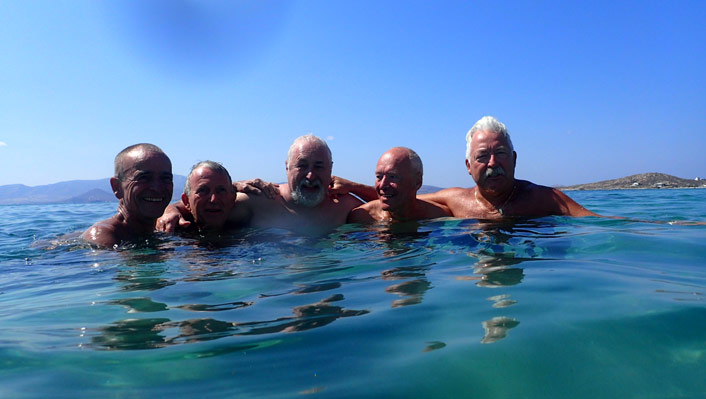 Still happy in the clear, green water in Agia Anna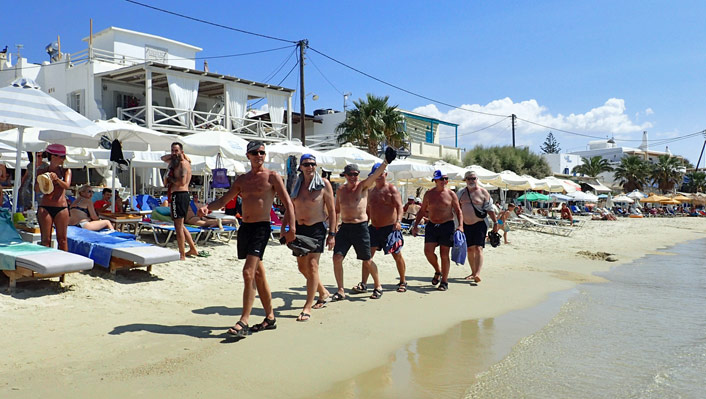 --- Six friends walking "home"---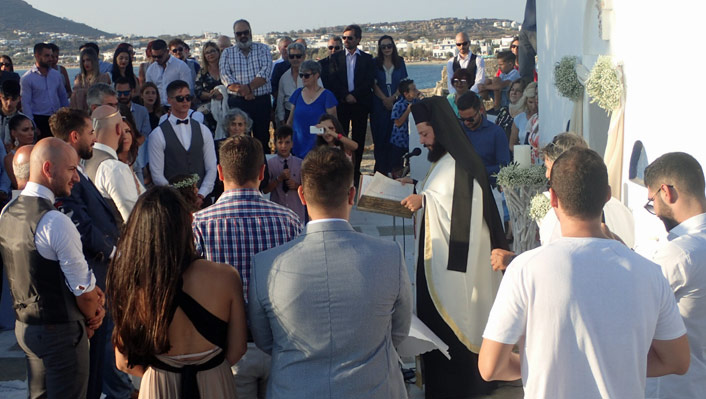 A greek wedding at the little church in Agia Anna. A long and thorough ceremony..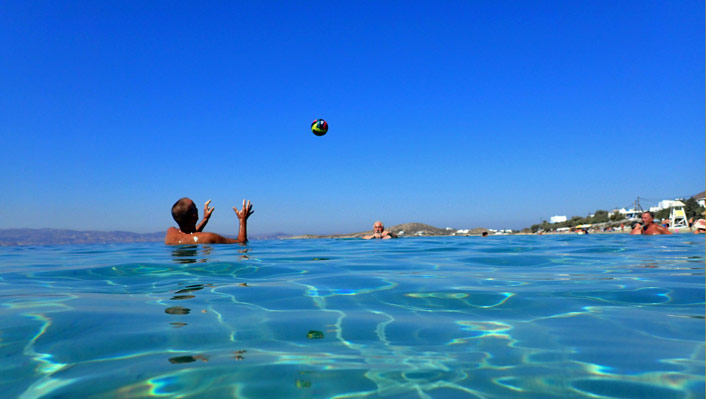 Just relaxing and playing with the ball.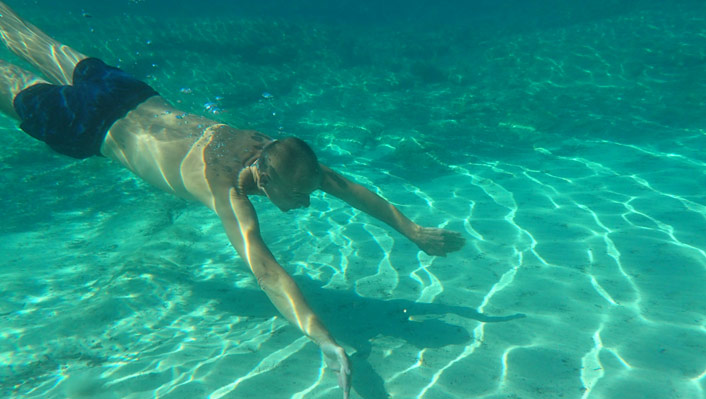 My friend Dagfinn diving in the clear and cleen water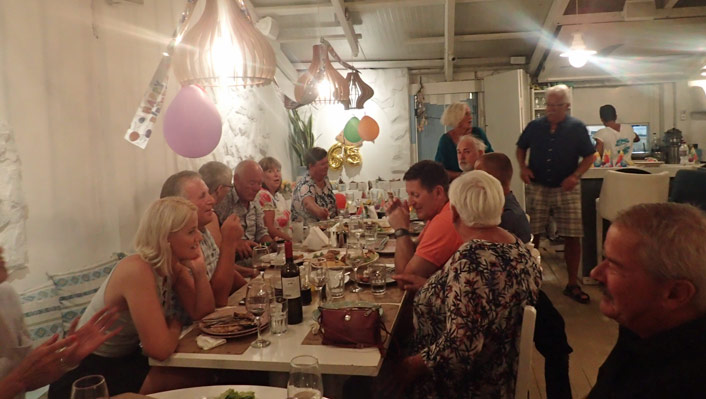 Celebrating birthday at Liateros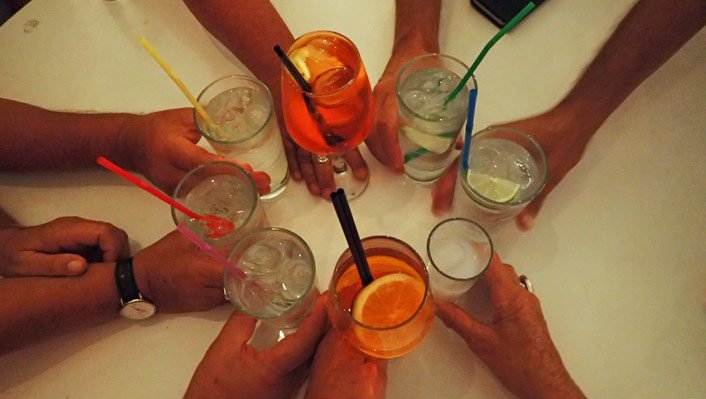 Friends together at Liateros, Agia Anna. Thank you for a fine holiday in 2018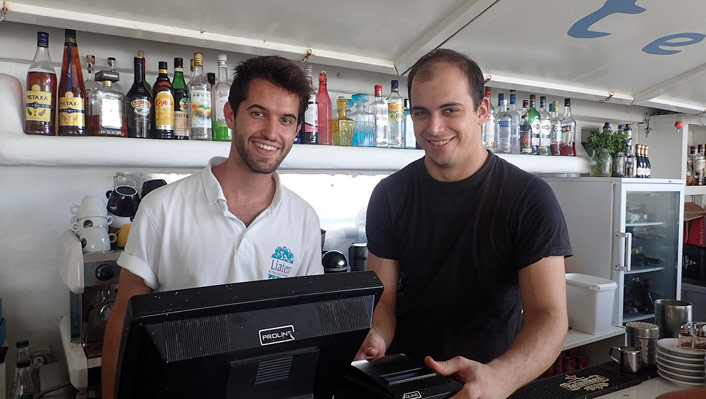 And thanks to our good friends at Liateros: Panos and Alex (on the picture), Stratos and Andreas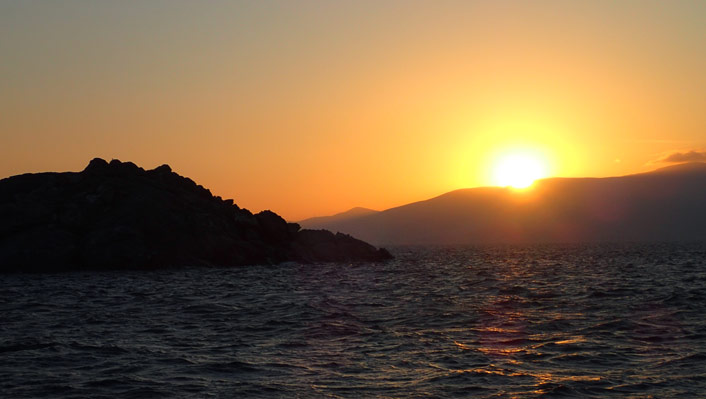 All photos Kristin Søvik