Pictures from Naxos og summer holidays in the Aegean Sea mostly have motives from sea, shore, old buildings, food and drinks.
We visit Naxos in september as a good autumn-holiday.
Here are some of my memories from a tour with good friends in 2019, where we also celebrated two birthdays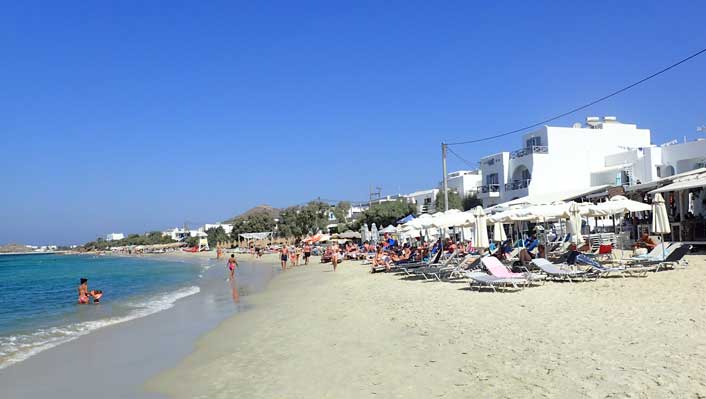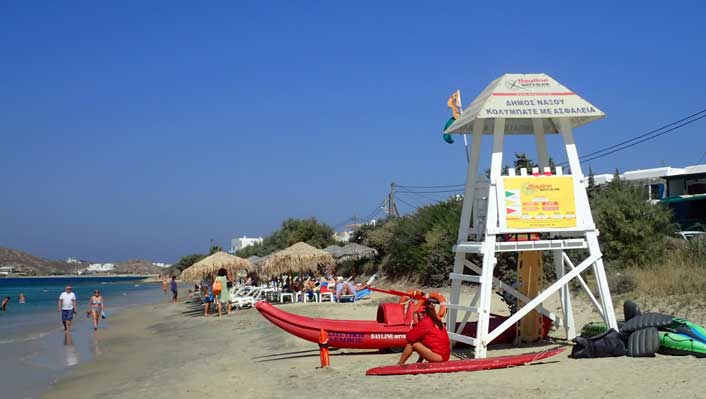 Agia Anna beach with a greek "Baywatch"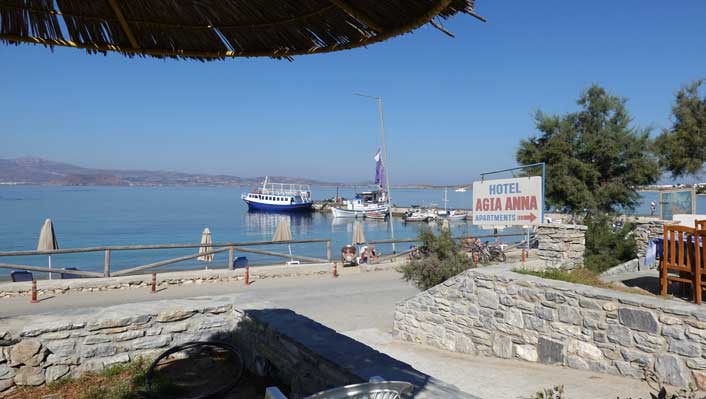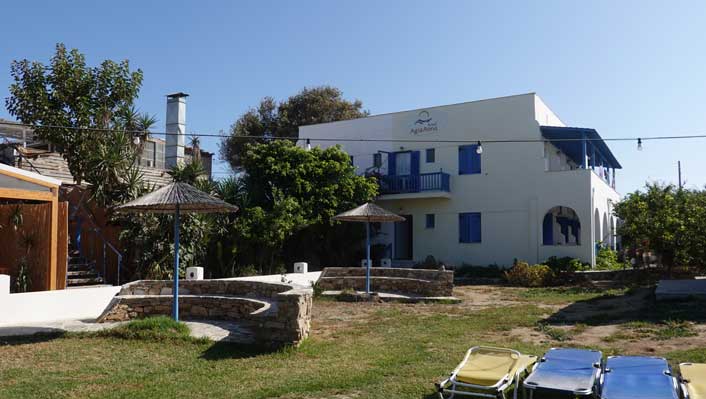 When staying at Naxos we live at Agia Anna hotel, a short step from the beach and the water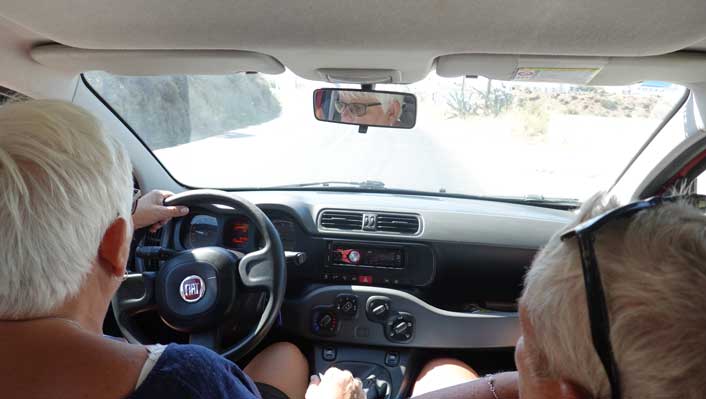 This year we took a road-trip with 4 cars, lead by the youngsters, Lisbeth and Jorunn
(both 29+)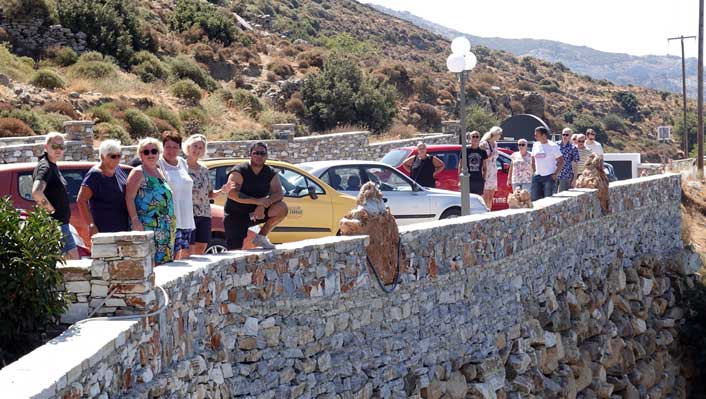 A pit stop in the mountain with all four cars and 16 people from Norway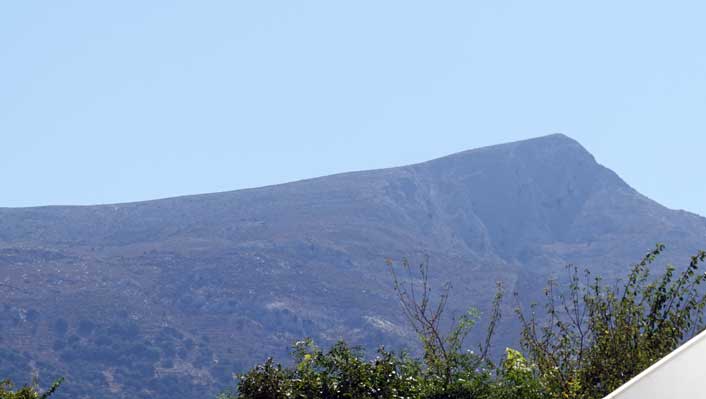 We passed the mountain Zeus, 1003 meter above sea level. According to the Greek mythology, Mount Zas, also called Mount Zeus, is the place where Zeus spent his childhood.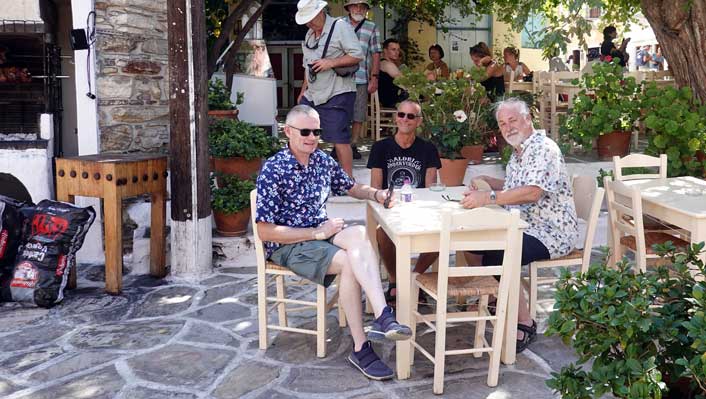 We paused in Chalki village that used to be the capital of the island as well as its main administrative and trade centre. It is located in the centre of Naxos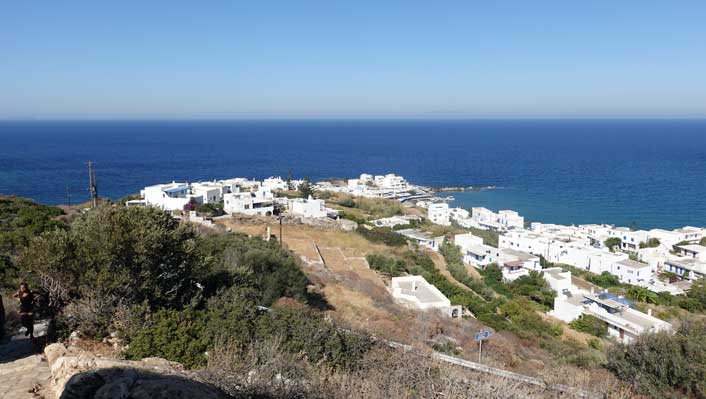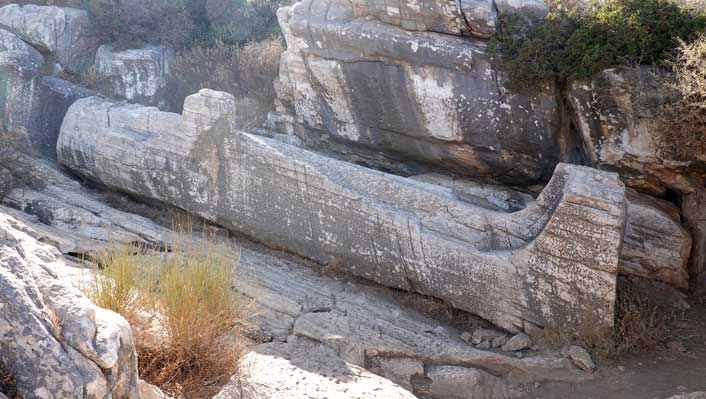 Looked at the unfinised statue of Dionysus. North east by the town of Apollonas .The "Kouros of Apollonas", also called the "Colossus of Dionysus", is a 10.7 meter tall unfinished statue of light grey Naxian marble, weighing approximately 80 tons.

It has never been raised up to its full height; for some unknown reason the giant was left to languish for eternity on the bare ground.
And then we moved down to the south-west of the island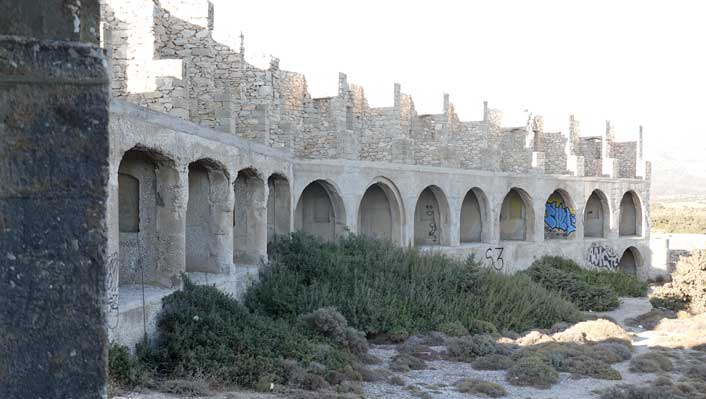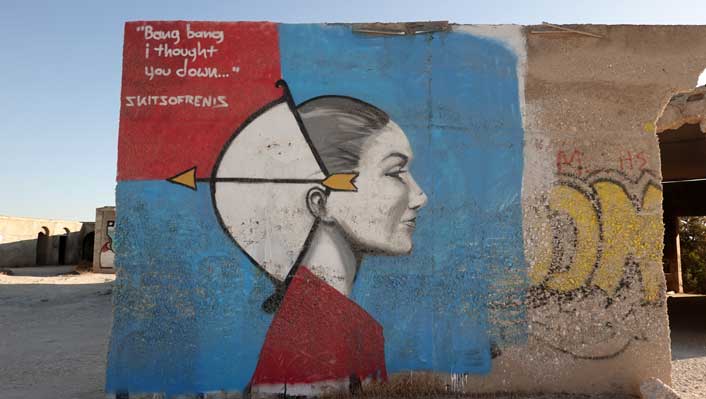 and ended up at Alyko Beach and the wallpaintings at the abandoned hotel. More in 2018
Celebrating birthday at Liatero: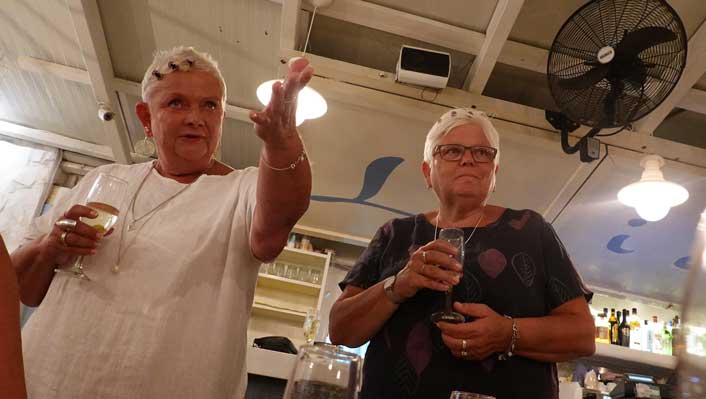 The two ladies to celebrate, Jorunn and Lisbeth. Both said to be about 60 years of age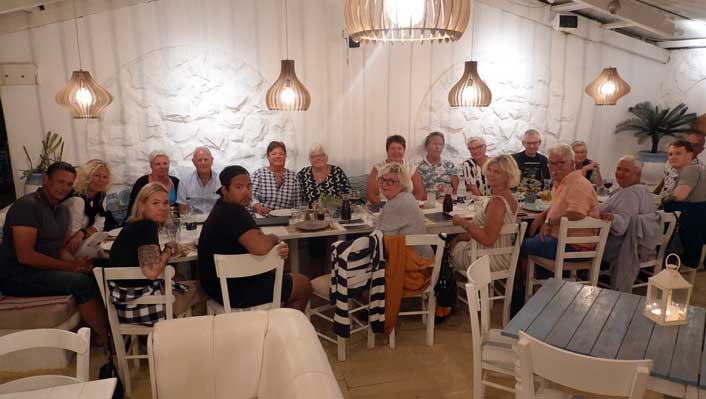 Friends from Norway collected in the taverna Liatero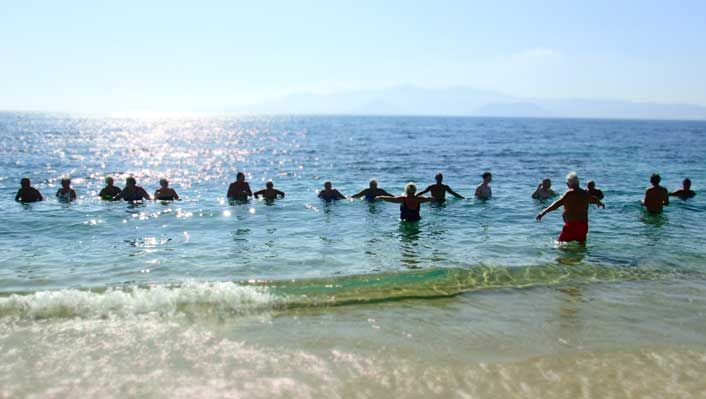 ... and making "free" movement in the water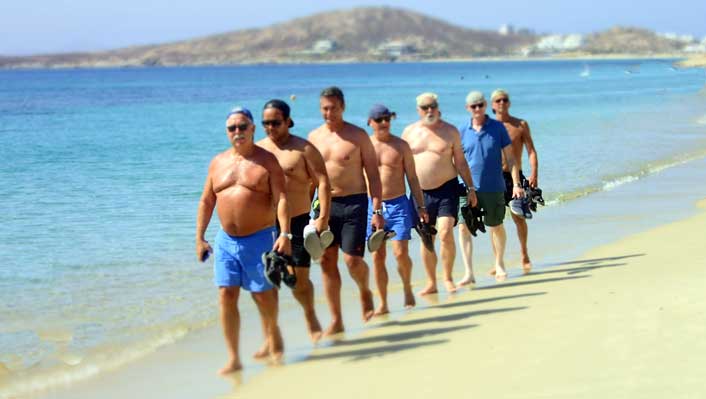 or the boys performing some common beachwalk. Caps turned, shoes in left hand and money in righ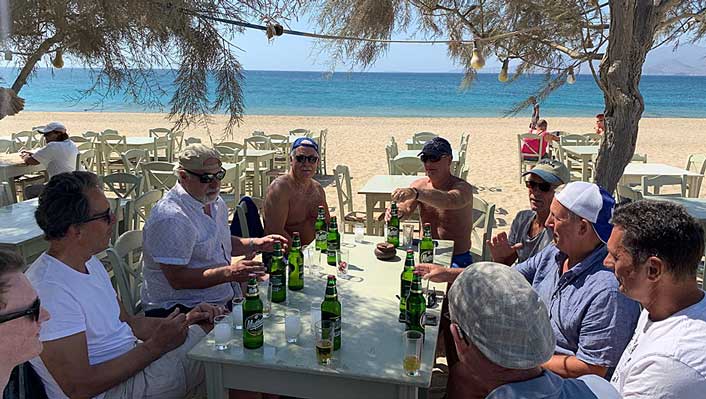 or just a reunion under the tree solving different world problems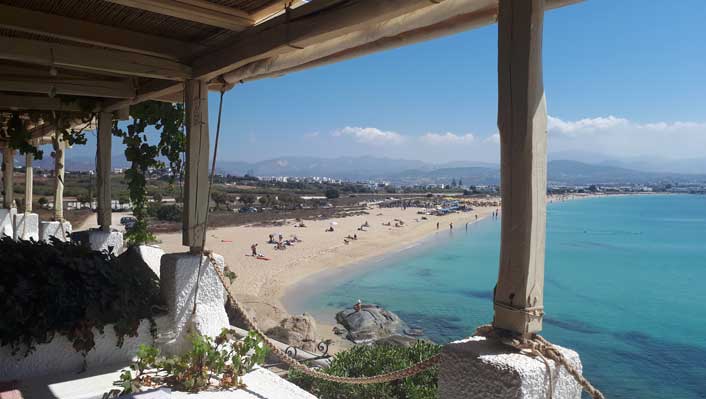 An overview over Agia Prokopios, with Agia Anna to the far right.
The finest beaches on Naxos.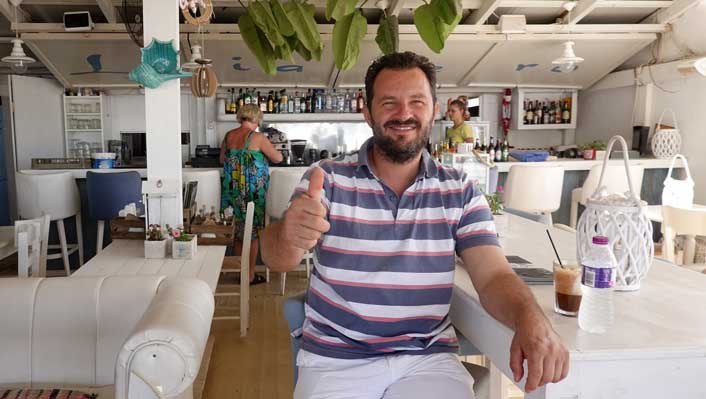 Thanks to the staff at Liatero, Agia Anna. Thanks to Andreas Liatas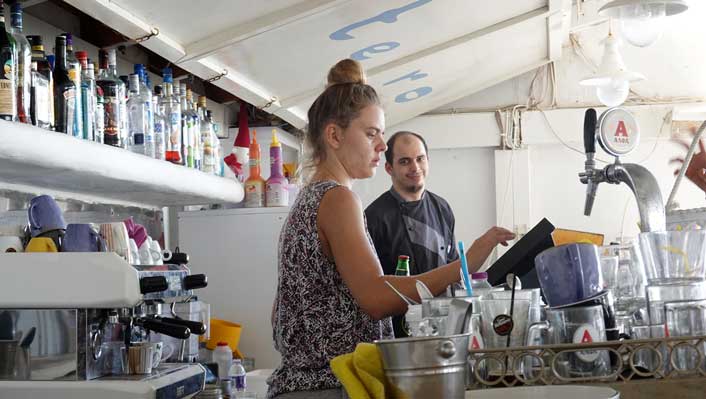 Thanks to Evita and Alex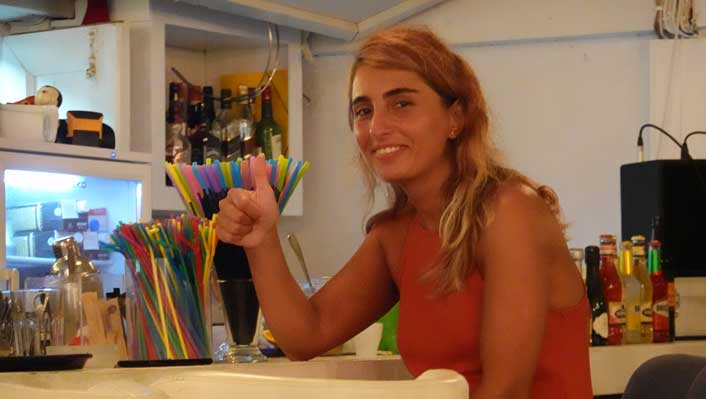 Thanks to Magda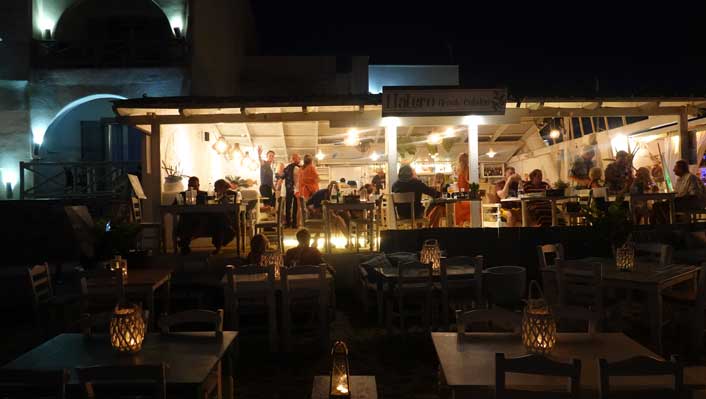 Friends together at Liatero, Agia Anna. Thank you for a fine holiday in 2019
Sunset over Paros as seen from the top of Naxos Island hotel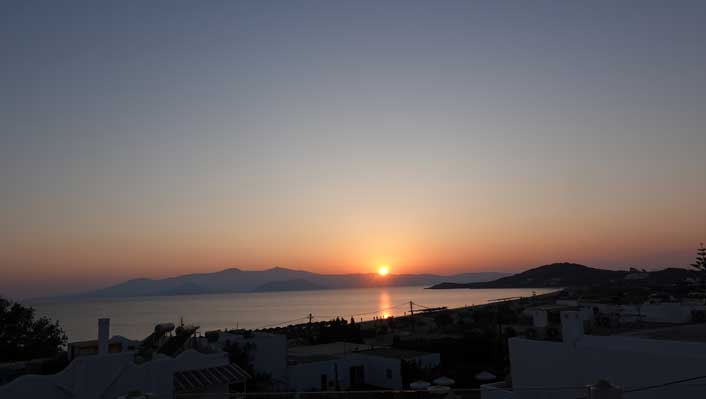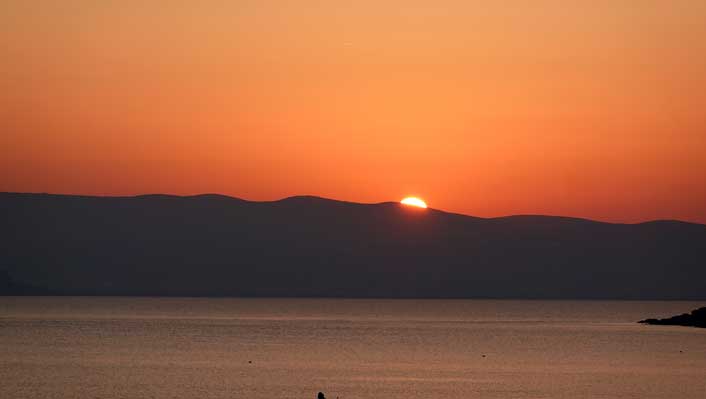 ---
Bonus for lovers of second hand cars:This jeep is still in Naxos in 2019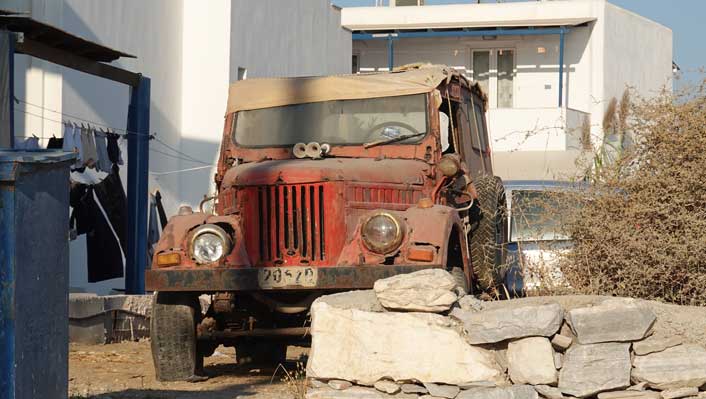 As seen in 2014: